Need Expert Guidance? We've Got You Covered!
To begin, you have two options: you can either use our "Cost Estimator" tool or request an "Estimate with an Expert" on this page.
The "Cost Estimator" will only take 3 minutes of your time and ask a few questions about your app. Based on your answers, it will provide you with a forecast of the budget for your app. After that, you can fill out a form with your contact details, and our expert will contact you.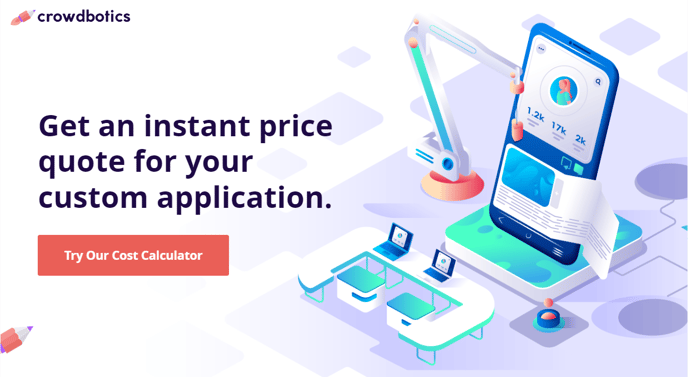 If you already have a set budget in mind, you can use the "Estimate with an Expert" button to request a call regarding your project. Our expert will be able to schedule a brief scoping call to understand exactly what you're building and answer all your questions about Crowdbotics.



We're here to make your app development journey smooth and successful. Let us guide you every step of the way!