Find out more about uploading mockups, wireframes, and designs
Crowdbotics now supports direct upload from Figma. If you used Figma to design your screens, you can now use those exact designs and add them to your project in Crowdbotics with the click of a button.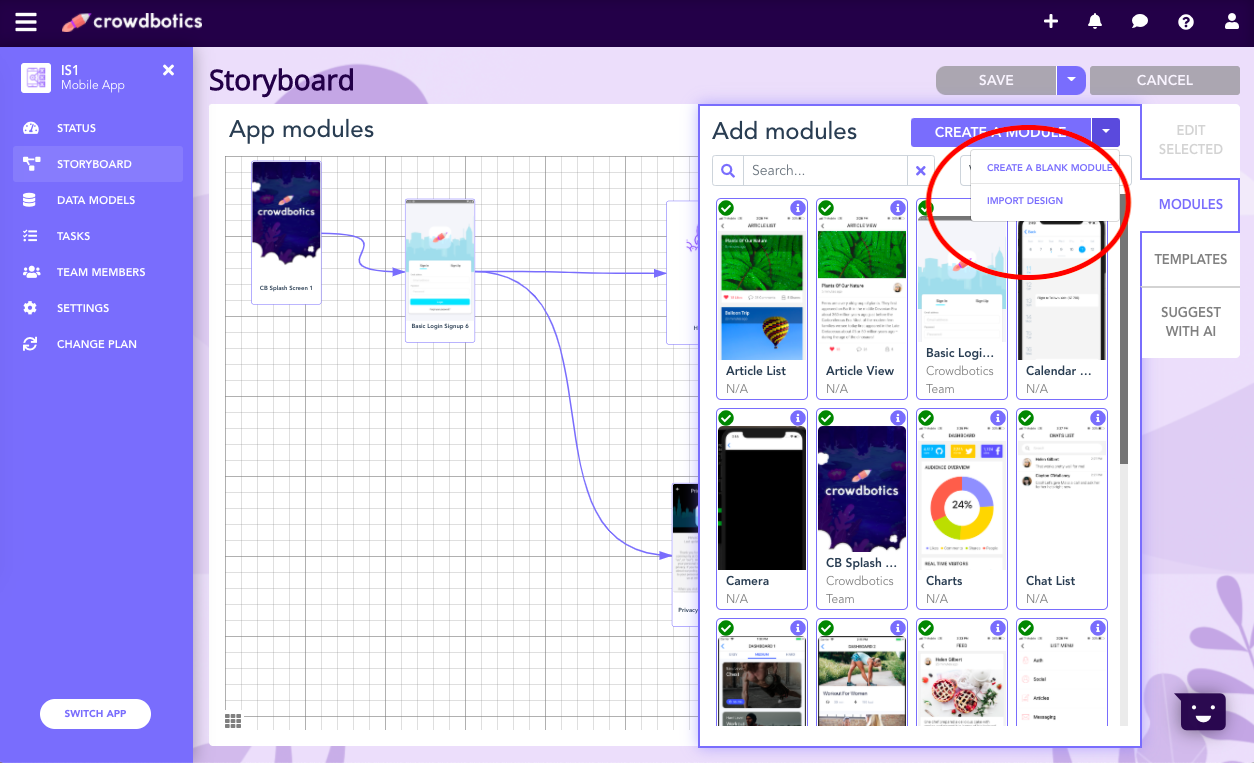 From the Storyboard Tool, click Modules, then under the arrow next to "Create a Module" you can import your designs.