Find out more about downloading your build: how to download and where
Whatever your intentions are for your new application, you'll want to make sure to first download your build.
To do this, go to the Status Page on your dashboard.
Make sure you successfully deploy your application first.
Next, find the "Manage Builds" button in the top righthand corner of your screen.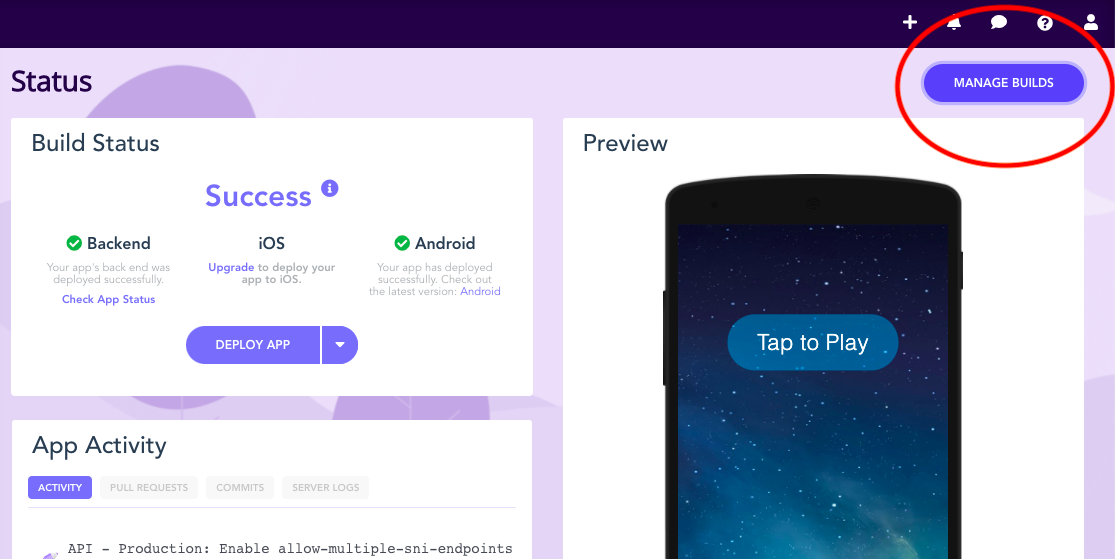 Once selected, you will see a list of recent builds and download links.
Both the .aab and .apk links for Android builds are available for download. iOS builds are only available on paid plans, but you will see those builds in the list.
The builds will need to be downloaded in order to upload them to Google Play Developers' Console or App Store Connect.