How do I publish a new blueprint?
Find out more about blueprints and how to build new blueprints on the Crowdbotics platform
Right now anyone with a Crowdbotics account can publish blueprints out to the entire community of Crowdbotics users, just by clicking "save as template" inside the Storyboard UI.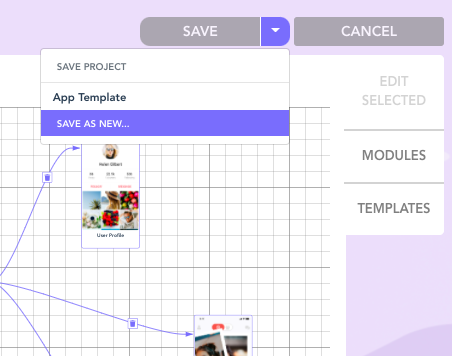 This allows the universe of blueprints, components, screens, and connectors growing as fast as the crowd comes up with new ideas. We periodically review templates to see which ones we want to highlight and feature, and you'll see these come up as "verified" with a checkmark. Verified templates or blueprints are vetted by the Crowdbotics team for excellence, security, and high quality. Take a look and add your own today!