Learn about the various tools offered to you in the Crowdbotics App Dashboard.
When you create an app, you'll be taken to the App Dashboard. This is your main entry point to managing virtually every aspect of your Crowdbotics Application.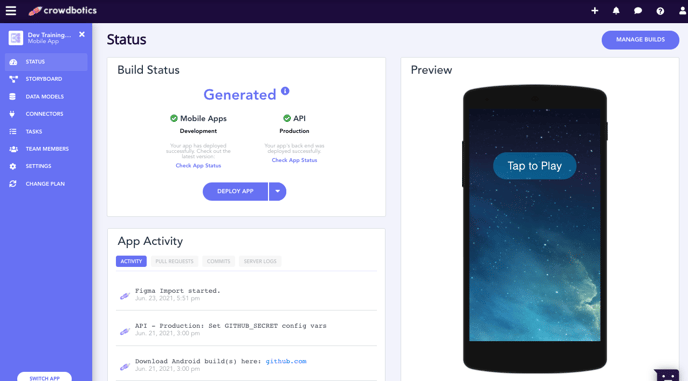 From the Crowdbotics Dashboard, you can:
View and manage the deployment and build status of your app.
Visualize your app's layout and add modules using the storyboard.
View and edit data models for your application.
Add connectors to integrate with external APIs.
View and manage your project status with tasks.
Manage team members.
View and adjust your application settings. This is where you'll set up an admin account, add environment variables and more.
Manage your payment plan.