What is the Blog screen?
Find out more about Crowdbotics screens
The Blog screen is another of our Crowdbotics screens, easily added to your build from the Modules page on your App Dashboard. If you think your build could use a blog or some blog functionality, simply drag and drop this screen into your build.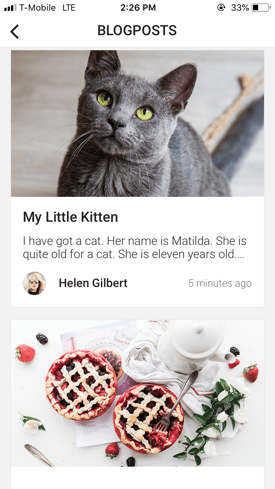 The purpose of the Blog Screen is to provide blog functionality within your app. Publish news, thoughts, or whatever you'd like your users to know, and allow your users to do the same all from the app. Just like a regular blog online, this screen will allow your app to serve as a blog.