What is the Dashboard screen?
Find out more about the Crowdbotics screens
Just like the Crowdbotics App Dashboard, which serves as your mission control for each build, the Dashboard screen is a pre-built drag and drop function that will provide a home base or starting point for your users.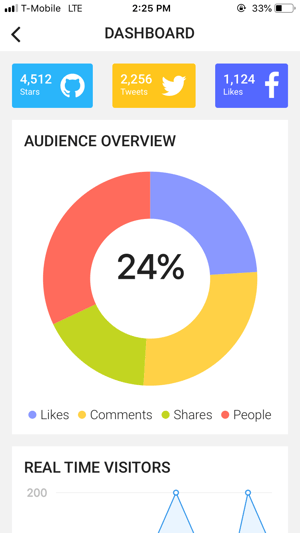 Depending on the purpose of your app, the dashboard screen will feature a number of options to navigate the application (as a user). Think of the dashboard as a home screen for your app, where all other actions are presented in a clear and simple format.